Dog Car Covers for Older Dogs
As dogs age they begin to lose muscle strength; they experience more strain on their bones and joints, and they are less able to react to quick turns and stops. 4Knines is passionate about assuring the comfort, safety, and well-being of your dog while they are traveling or in your car. Below, we'll take a look at our dog car seat covers for older dogs. Shop online today!

The back seat is a great place for your older dog to hang out and chill while you run errands or go on a long car trip. Our dog car seat covers for older dogs are made with our K9-Shield waterproof technology, perfect if your dog has an accident, heavy duty for mud, dirt, and durability, and easy to clean. Plus, 4Knines offers a lifetime warranty on all of our dog car covers for older dogs. We generally recommend one of our rear seat covers WITH hammock for older dogs as it helps them stay put on the seat with quick stops or turns and makes them feel more secure.  Shop today!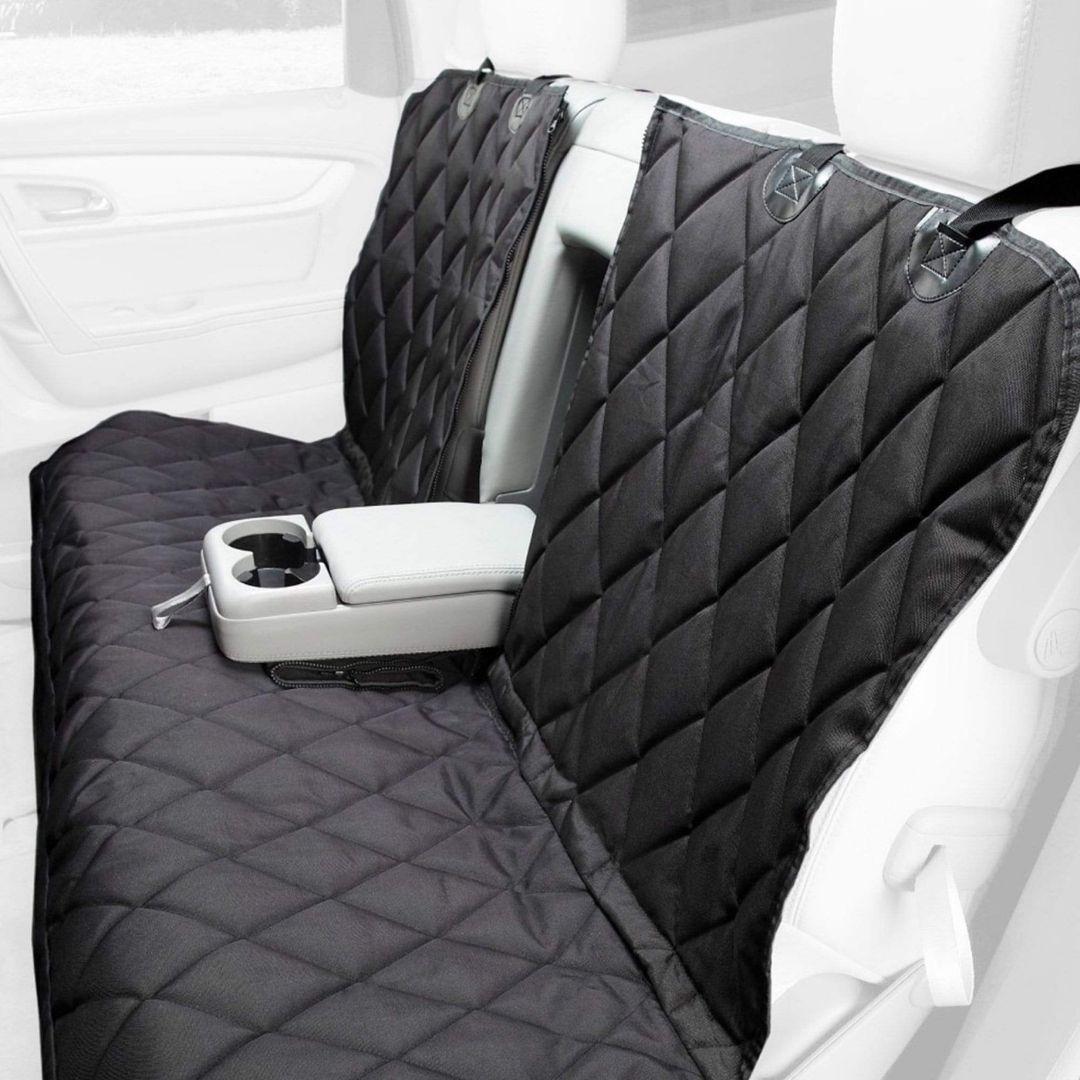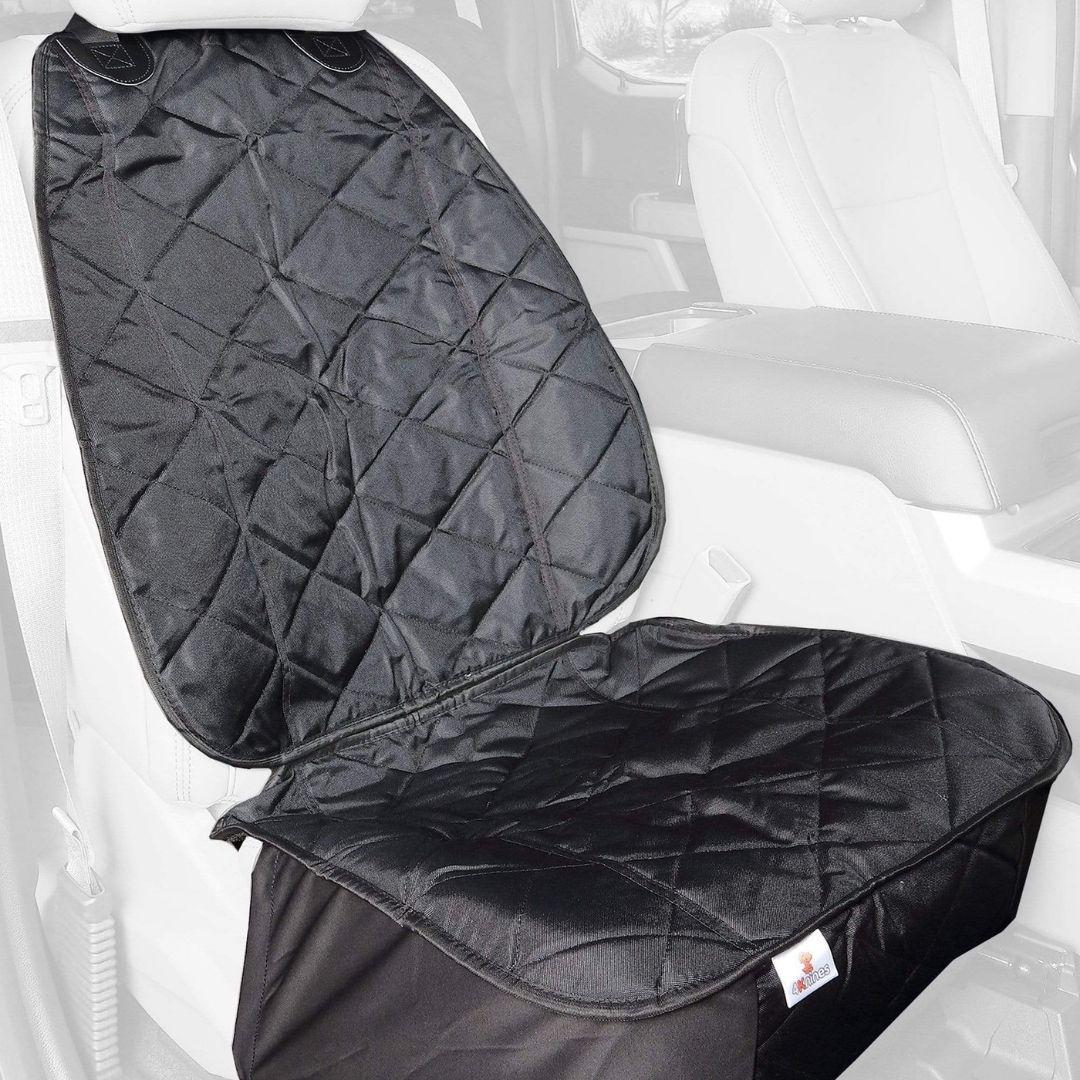 Many older dogs love to travel close to their best friend — you! Our premium dog bucket front seat covers consist of multiple layers of added comfort and protection. They feature a waterproof coating to protect your car seat from spills and drool, a heavy-duty fabric for longevity, and a cotton padding for your old dog's bones. Shop today!

We threw away the mold when we invented our truck seat dog covers. We offer our dog floor hammock for crew cab trucks that have fold up seats so that your dog can comfortably lay on the floor. We also offer our multi-function crew cab truck seat cover, too. Purchase the one that works for you and your older dog's needs today!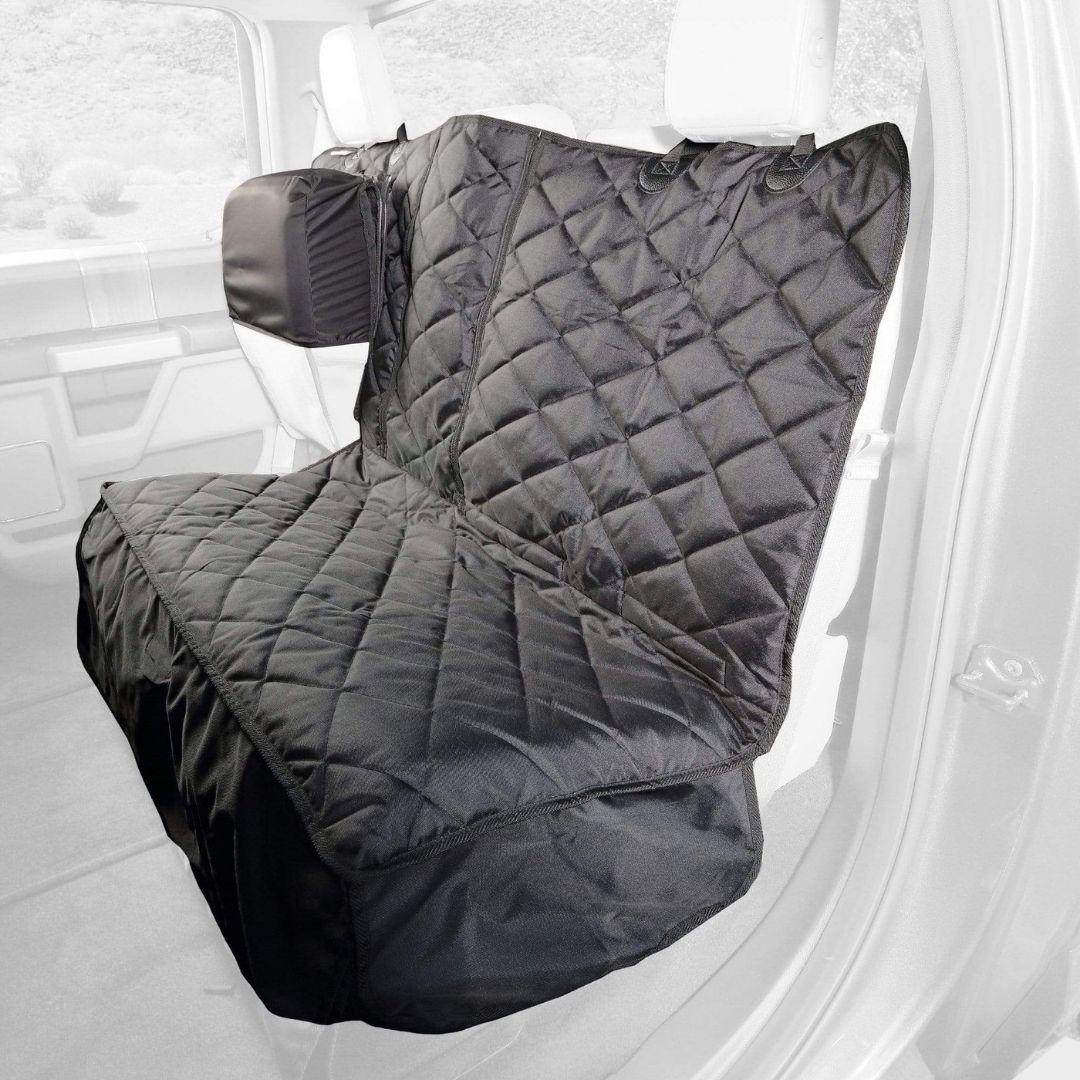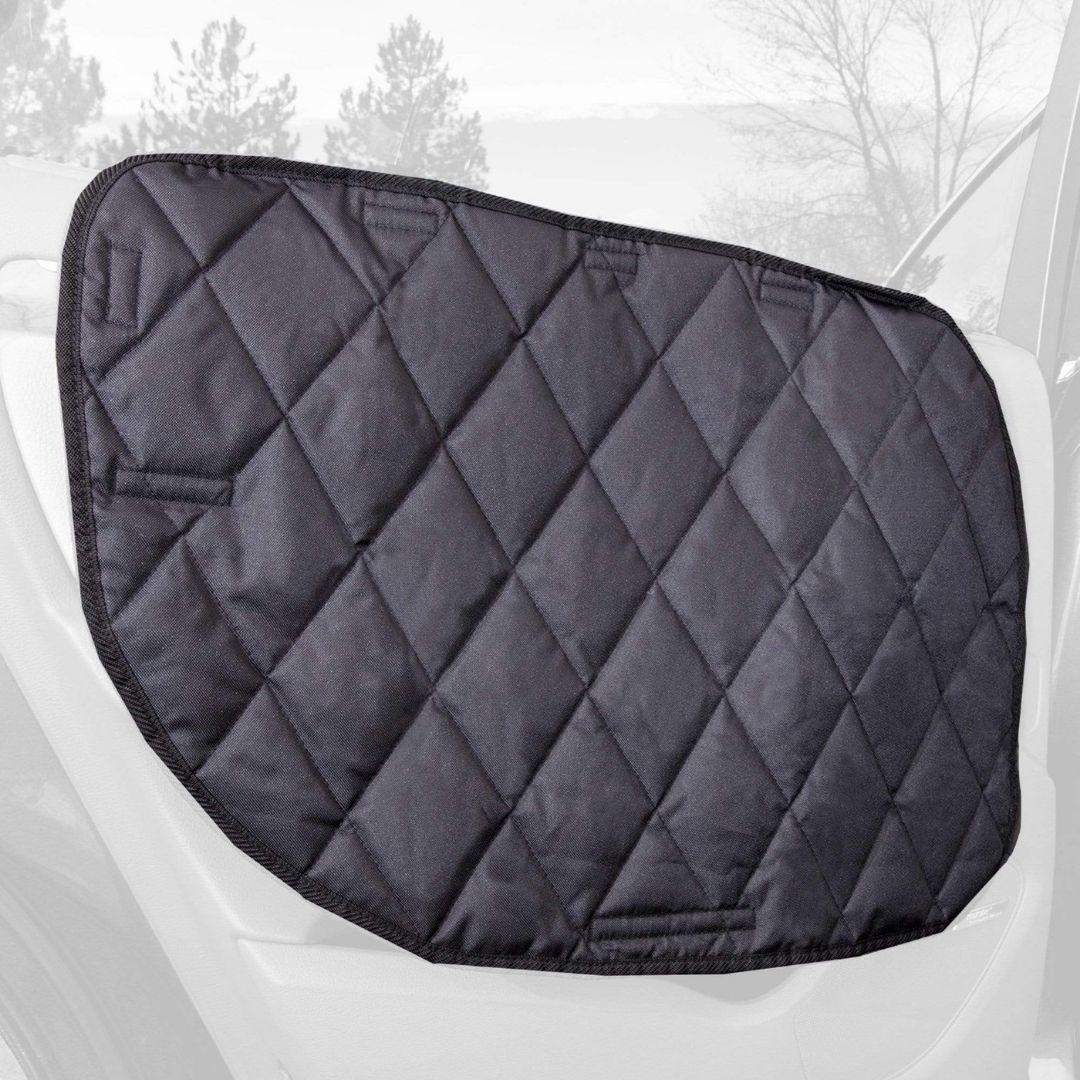 Car door protective covers are engineered to protect your car door from scratches from your pets, as well as other types of damage. In addition, they are designed to soften any impact your dog may experience as a result of a sudden stop or turn. Our car door dog protective covers are designed for standard-sized passenger cars.