How Fostering Helps Save Homeless Dogs
By Dorothy Wills-Raftery
"Rescue does not mean damaged. It means they have been let down by humans."
- Unknown
The number of abandoned, abused, and discarded dogs has hit epidemic proportions, with most rescues bursting at the shelter seams, especially Siberian Huskies and northern breed mixes across the country. According to RescueMe.org, the number of just Siberian Huskies alone in need of homes across the country is staggering.
California, Florida, and Texas top the list (at the time this article is being written). California comes in with the highest number of homeless huskies, with a whopping 238 in need of saving (and they are just the ones that are listed on
RescueMe.org
). There are so many more—too many—that have not even been calculated into that number. Now, multiply that unimaginable number of dogs out across the various breeds, in all of the states and countries, then add in post-Covid issues, inflation costs, financial restraints, and the major humanitarian crisis going on in the world, all leading up to devastating effects on families and their pets. Today,
homeless dogs have reached a  massive, mind-boggling epidemic level and rescue volunteers are struggling to save however many they can.
What happens to dogs—healthy dogs—who are not adopted or fostered? Many are sadly euthanized because the shelters and animal control centers simply have no more room.
That's where the importance of fostering comes in!
"Fostering saves two lives!" exclaims Danielle Lahmeyer, creative director at Husky House Siberian Husky & Fellow K9 Rescue located in Mattawan, New Jersey. Founded by Lorraine Healy, Husky House is "dedicated to helping abandoned Siberian Huskies as well as all breeds of dogs, including mixes, have a second chance in life and a place to call home which they so richly deserve."
Danielle further explains that "Not only does fostering save the life of the dog you take in, it also creates space for another dog to be brought into Husky House, saving their life as well. It allows us to provide temporary homes for dogs until they can be adopted."
What is Fostering?
Fostering means a rescued dog lives with you in your home until a permanent or "forever" home is located. By living with a foster, a dog has the chance to decompress from the stress, fear, and often anxiety from living in a shelter or roaming the streets. In a foster home, the dog can receive proper care and love while adjusting to family life. 
What is a "Foster Fail?"
It's a great thing! It simply means the foster family bonded so well with the dog that the fostering failed because they chose to adopt the dog.
Ask Questions Before Applying to Be a Foster
According to PetFinder, an online searchable database for finding homeless pets, 
there are questions you should ask the rescue about the dog BEFORE applying to foster. These questions include:
How did the dog wind up at your shelter/rescue? 

How long has s/he been with you? 

Is the dog on medications, or have any medical/special needs? 

Has s/he been neutered or spayed, and if not, when? 

Is the dog up to date on vaccinations? Been tested for heartworms?

How long should I keep the dogs separated from my own pets to be sure they do not have kennel cough or an upper respiratory infection that could be contagious to my pets?

Does the dog have any behavioral issues or concerns? How are they dealt with?

How is the dog with kids? Cats? Other dogs? Can I have my children or pets meet the dog before I commit to fostering him?

How is the dog alone? Any anxieties? Is s/he crate trained? 

Is the dog housetrained? Do I need to do any training?
Getting Ready for a Foster Dog
First, be sure you are living in a place where you can have a dog. Then be sure you have the time to devote to caring for a foster dog. Know your breed! Educate yourself on the needs of the breed you want to foster. Certain rescues may require prior experience with the breed. Talk to the rescue you are planning on fostering through. Rescues are chockfull of information! They are there to help guide you and help you support the foster dog while in your care. There are also staple items needed to welcome your new foster dog, such as a bed, food, treats, dishes, collar/harness, leash, toys, grooming brush, toothbrush and dog toothpaste, wipes, possibly a crate, and a secured yard/exercise space. Your dog may also have special needs, so talk with the rescue and ask to speak with the dog's current veterinarian in order to know what the dog's needs are (if any) and if you can meet them.
Fill Out a Foster Application 
Most rescues have online adoption applications, as well as a listing of dogs available, their guidelines, and other ways to volunteer and help. 
Husky House, for instance, works with fosters for a wide range of dogs including adults, puppies, special needs, and ones with behavior issues, as well as a family of dogs, including pregnant mommy dogs and then their pups (up to eight weeks). "There are thousands of homeless huskies and mixes sitting in shelters on death row right now. Fostering gives dogs the opportunity to learn and grow in a home setting, which can make them more adoptable," states Danielle. "It provides them with the socialization and training they need to thrive. Foster parents can teach dogs basic commands, house rules, and how to interact with other animals and people. In turn, it allows us to learn more about the dog's personality and traits. It is an essential part of our program."
Across the country, Tim McVicker, known as "Master Wolf," is president of the Shadow Husky Rescue, Inc. in Menifee, California, the state with RescueMe.org's reported highest number of homeless huskies. Tim is often seen on social media in his vehicle transporting a saved dog that he gives a special welcoming "freedom meal" that the rescued dog eagerly laps up. Shadow Husky, along with other rescues, relies on foster families. "Fosters help huskies who have been displaced, unwanted, abused, lost, abandoned, or otherwise scheduled for euthanasia by providing a stable home environment where they can learn to trust their humans again and decompress while learning habits and routines of daily life." 
Tim notes that Shadow Husky cannot pull a dog "without a Foster or Adopter that has been approved with a filled out and signed foster or adoption agreement and a home check." So, it's important to be sure you have completed the steps to apply to be a foster.
Tim, himself, has been a long-time husky hu-dad, and he notes that "The unconditional love these animals bring is priceless. That's why the motto I wrote for the rescue is, 'We can't save them all, but the one you do save can change your life forever.'" 
Husky Haven of Florida, Inc. states how "Foster homes are our greatest asset, they provide a safe, secure, and loving home where dogs can be nurtured and evaluated until they are adopted. While the rescue will cover medical expenses, food, leash & collar, and crate, nothing matches the love of a foster family for a homeless pup. It is the most generous gift you can give. It is truly the stepping stone to a new and better life for that dog."
They just recently posted a message on social media calling for foster volunteers. "When people say shelters are bad and don't care, we on the other side, see a different side. Shelters like, most that we pull from, are the biggest advocates to help these dogs. They message us, call us, and even help with transport, to help these animals. Where do they put the dogs if they don't have space? Think about it, where?"
That message gives us all cause to pause. It's easy to ask rescues to continue saving dogs, but what happens when the dogs are not being adopted and there is no foster home for them? Rescues are forced to temporarily halt any new intakes of dogs until more families are available to adopt and foster.
Fostering Love Over Decades
Shari "Mama Shay" Baillargeon has been a savior of homeless Huskies, including many special needs ones, for 20 years. A foster-turned-forever caregiver to Buddy, the Christmas Husky, an abandoned and abused Husky that was found wandering in traffic and saved by a Good Samaritan on Christmas Day, soon fortunately found his way to Shari and stole the hearts of people from all over the globe known as Team Buddy. A volunteer with MUSH Rescue of Atlanta, Shari has fostered many in addition to Buddy. She even fostered 19 Huskies at one time! She jokes that "I never actually decided to help Siberian Huskies, they decided I needed to!" 
Blending a Canine Foster Family
Now, how does one foster more than one dog—let alone 19—and be sure they all get along? Says Shari, "We try to learn all we can about the new intakes from either the family surrendering the pup or the shelter where they are being pulled from. We ask that they be dog-tested according to the needs of the foster home (example: large dog, small dog, male, female). Of course, we can never predict how their current family pets will react to a new foster arriving, so we try to give them direction on how to introduce them and to allow the new pup to decompress and get used to the surroundings before being intermingled with any family pets." 
Shari also notes that the rescue will "provide any help they feel the fosters may need." What makes Shari, herself, keep opening her doors to homeless, abused, and abandoned dogs? "I just love these babies. My heart breaks when we cannot help one." Even when Shari is out of commission, temporarily sick with the flu, she worries "about dogs that aren't being saved."
Foster Fails and Happily Ever Afters
Many folks know the amazing work of artist/illustrator Cameo Anderson for the beautiful artwork and portraits she creates of pets and for many rescues. What many may not know is that Cameo is also a foster dog (and foster fail) mom. It all began for her years ago when an emergency foster was needed by Dogworks, Inc. Canine Rescue and Placement located in Toledo, Ohio, for a dog in a bad situation, "A retriever named Spirit," she recalls. "My friend, who fostered for the rescue said, 'I know someone who loves animals and would probably help.' So, I got a phone call asking if I would like to try fostering. I said 'yes, of course.' I went on to foster three more dogs, before I got Elsker, a Siberian Husky," who became a foster-fail when Cameo adopted her. 
Most recently, Cameo received a call when eight husky puppies were rescued from a puppy mill. Cameo told the rescue, "I will take all eight puppies if that's what it takes for them to stay alive. They were going to be euthanized because 'they didn't sell' at three months old. This is also how I got Gandalf, my first husky. He was 'no good' for breeding, so since he was an expense, the lady was going to have him put to sleep. He was only two years old!" 
Others stepped up to help foster the puppies, so Cameo wound up with two who are almost five months old. "They are healthy, happy, and chatty," notes Cameo. "I'm actively working with Dogworks Rescue to get them good homes."
Cameo notes that while all of the puppies' expenses are paid via the rescue, she can't help but "buy special things" that includes kibble toppers, toys, and treats because "I want to! I just love to spoil them, so they get all kinds of 'extras,' from me."
It Takes a Village to Save a Dog
Fostering a dog is such an important step in cutting down the number of dogs quite literally waiting behind bars. With the support of rescues, fostering truly helps these dogs to be saved from death's door. No matter what breed of dog you are thinking about fostering (or adopting), rescues are grateful to people stepping up to volunteer as a caregiver for a dog (or more than one) so they can in turn help more dogs. It really does take a village to save these dogs in need. The rescue is always there to help, teach, and train. You are not alone out there! By fostering dogs in need, you change their fate to a positive one that leads to their well-deserved Happy Ever After in a loving, forever home.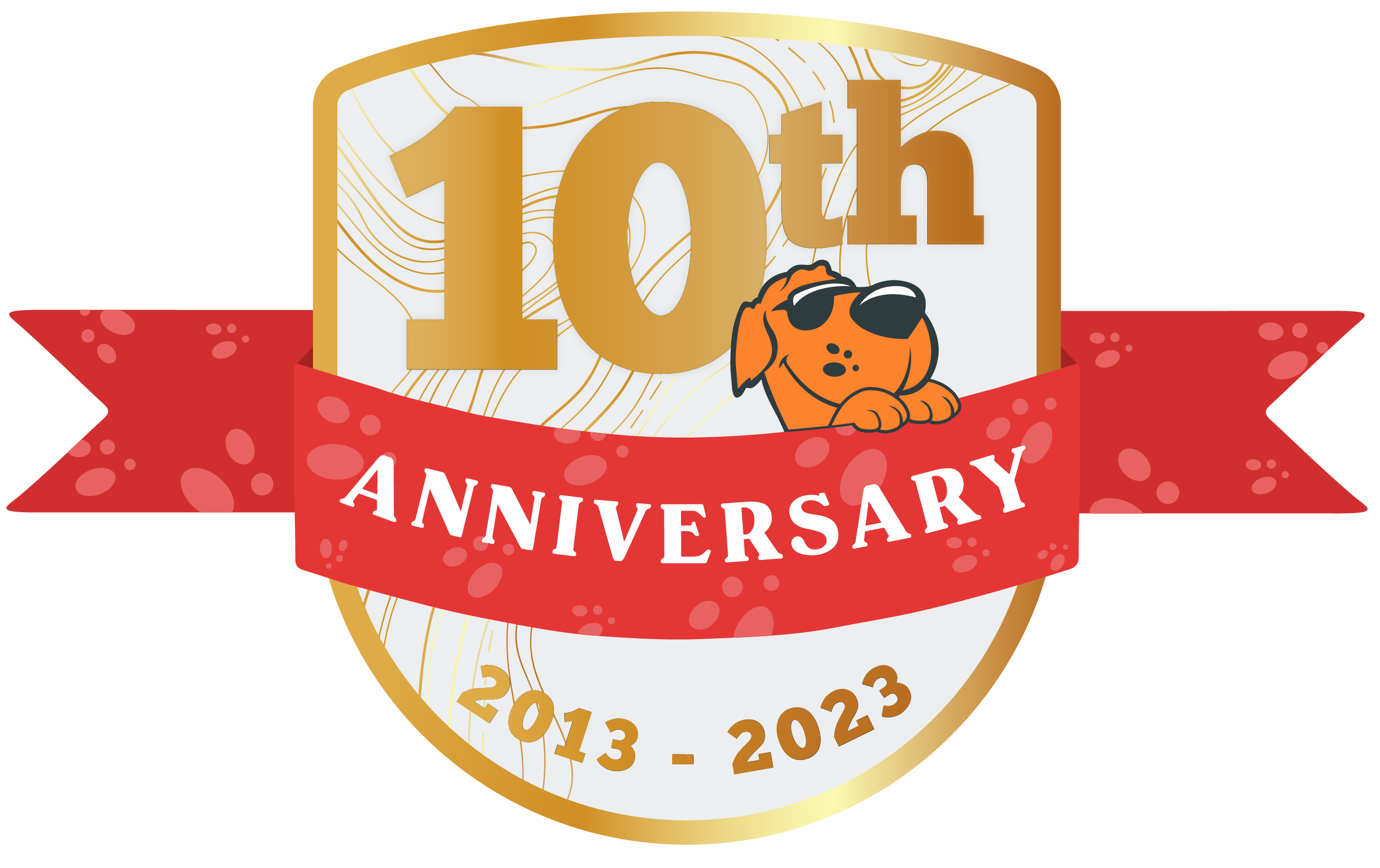 Taking your foster dog out for some adventures? Don't forget a a 4Knines seat or cargo cover, you'll have nothing to worry about if your dog gets wet and muddy on the trails! Their premium waterproof, easy-to-clean heavy-duty covers for cars and trucks will protect your vehicle from any muddy or wet pawprints. And don't forget the dog seatbelt!
Did You Know?
Since day one, 4Knines has donated a percentage of every sale to rescues and animal advocacy groups. Check out their charities, as well as other canine articles on the 4Knines Blog!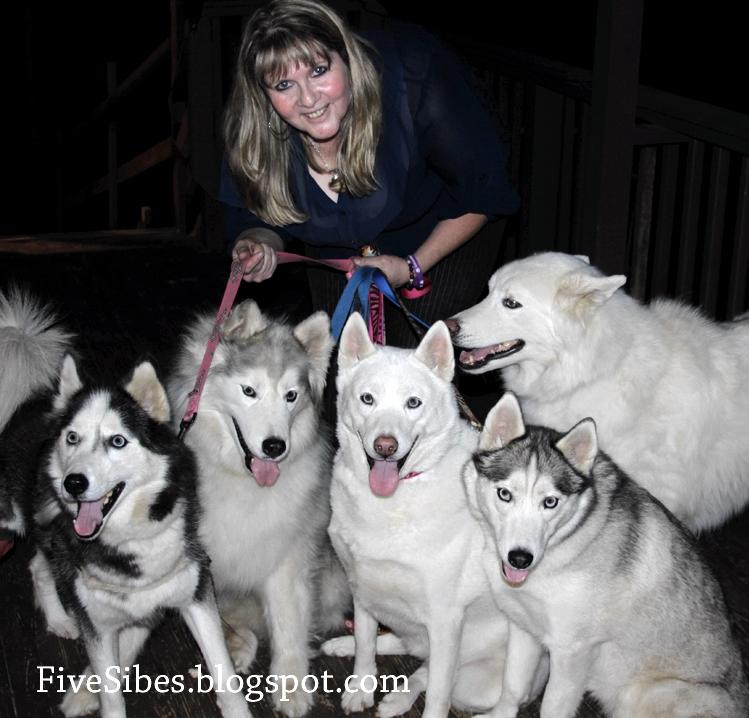 Dorothy Wills-Raftery is an award-winning photojournalist and author. Her canine books include EPIC Dog Tales: Heartfelt Stories About Amazing Dogs Living & Loving Life With Canine Epilepsy; the FiveSibes™ Tales children's books: What's Wrong With Gibson? Learning About K-9 Epilepsy and Getting Healthy With Harley; and Buddy, the Christmas Husky~Based On A True Holiday Miracle (ArcticHouse Publishing). Her internationally top blogsite is FiveSibes™ , based on her five Siberian Huskies, and includes an online encyclopedia for the Siberian Husky breed. 
Her work has also appeared in Chicken Soup for the Soul & Rosie the Riveter book series, Woman's World Magazine, AmericanPet Magazine, American Dog Media, Ruff Drafts, The Sled Dogger, and Hudson Valley Paw Print Magazine. Dorothy has been awarded the prestigious Maxwell Medallion by the Dog Writers of America Association for "Excellence" for her writing, photography, and fiction. Her book EPIc Dog Tales: Heartfelt Stories About Amazing Dogs Living & Loving Life With Canine Epilepsy received the Independent Press Award for "Excellence" in the Reference Book category and the NYC Big Book Award for "Excellence" in the Animal/Pet book category. She was named "Best Author" by Hudson Valley Magazine and all four of her books were named "Best in Print" by AmericanPet Magazine.
An official International Purple Day® for (K9) Epilepsy Ambassador since 2012 and a volunteer case manager for The Wally Foundation-Canine Epilepsy, Dorothy partnered with the nonprofit Purple Day® Every Day presented by The Anita Kaufmann Foundation for her #Paws4Purple initiative, and she created the #FiveSibes #LiveGibStrong K9 Epilepsy Online Resource Library—all inspired by her epileptic Siberian Husky, Gibson, in order to help other Epi-dog families find accurate information to help their Epi-dogs.
You can follow Dorothy and her FiveSibes stories on the FiveSibes™ blog and on Facebook at FiveSibes: Siberian Husky K9 News & Reviews, and on Twitter and Instagram (@FiveSibesMom).