January 2022 Charity Spotlight
At the end of every month, we donate a percentage of every sale to an animal advocacy group. This month, we chose to donate to H & P Animal Alliance! 
This month's 4Knines spotlight charity is H & P Animal Alliance, a foster-based nonprofit working to better the lives of animals through education and action. H & P Animal Alliance works alongside other rescues to pull dogs from overcrowded shelters in south Arkansas, giving them another chance at life by finding the loving homes they deserve. 

H & P Animal Alliance also transports shelter dogs to their northern rescue partners where they are matched up with forever homes. Volunteers recently completed their first big transport in their new van, saving 44 pups from Ouachita and Columbia County shelters! The dogs on this transport had been in shelters or pounds for months - some for years.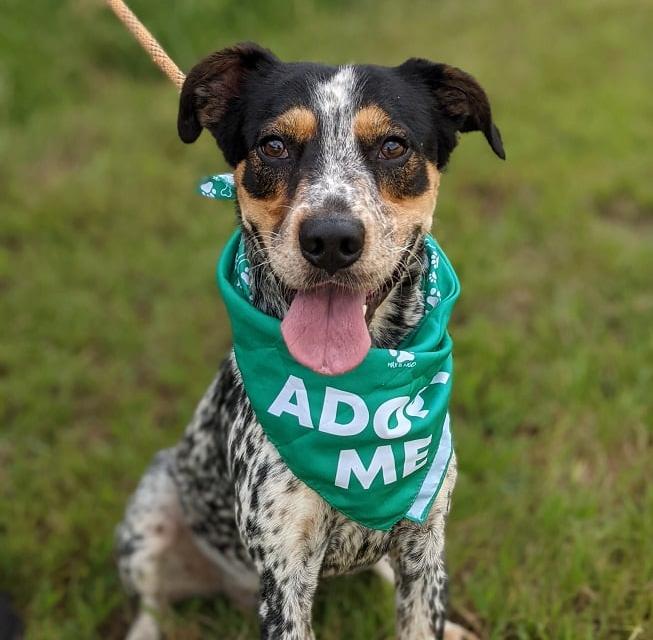 H & P Animal Alliance is a small organization that operates with the help of caring volunteers and foster homes. They rely solely on donations to help with vet bills and transportation costs.
The adoption process includes an application, home check, vet check, and reference check, and their adoptable dogs are completely vetted, including being spayed/neutered and microchipped.
Through their low cost spay and neuter program, SNIP (Spay and Neuter Initiative Program), H & P Animal Alliance has helped over 1000 families in their community with the cost of this important procedure. They also bring a low cost clinic to their area and supplement costs - helping even more people and pets!
To raise funds for their mission, H & P Animal Alliance is offering Valentine's Day Puppy Grams on February 13th and 14th. For a donation of $25, special Valentines in the local area will receive a small bouquet of flowers, a box of chocolates, and ten minutes of snuggles from an adorable foster pup.

4Knines is proud to support a variety of animal advocacy groups through our monthly spotlights. We hope you will consider joining 4Knines in supporting H & P Animal Alliance with a donation or through volunteer service. Donations can be made on the H & P Animal Alliance Facebook page via PayPal or credit card.