July 2022 Charity Spotlight: Phoenix Assistance Dogs
Phoenix Assistance Dogs (PAD), located in Lititz, PA, was founded by

Linzey Zoccola

in 2009. Her love for dogs, her desire to serve, and her experience raising and training her own service dog inspired Linzey to create a new and organizational model for the field.
Living with Spinal Muscular Atrophy provided Linzey with a unique perspective of the impact assistance dogs have on individuals with disabilities. After working for ten years with a large-scale service dog organization, Linzey focused on founding Phoenix Assistance Dogs.

PAD offers a variety of different options for those in need of service dogs. Like traditional service dog programs, PAD has volunteer puppy raisers who spend the first 18-24 months of a dog's life training to become a service dog by training them to basic commands, exposing them to various public settings and eventually training the dogs to the specific tasks that their future partner may need to mitigate their disability. For those who want to train their own service dog (owner training), PAD also offers a specialized training plan with the help and guidance of PAD trainers.
Before choosing a dog to work with, PAD conducts a series of temperament evaluations, and each dog undergoes a veterinary consultation to ensure the dog's health. Phoenix Assistance Dogs believes strongly in working one-on-one with partners to discuss their needs for an assistance dog. Each breed is considerably different, as is each disability. Getting to know clients closely allows PAD to search for and obtain a dog that best suits the individual needs of their clients.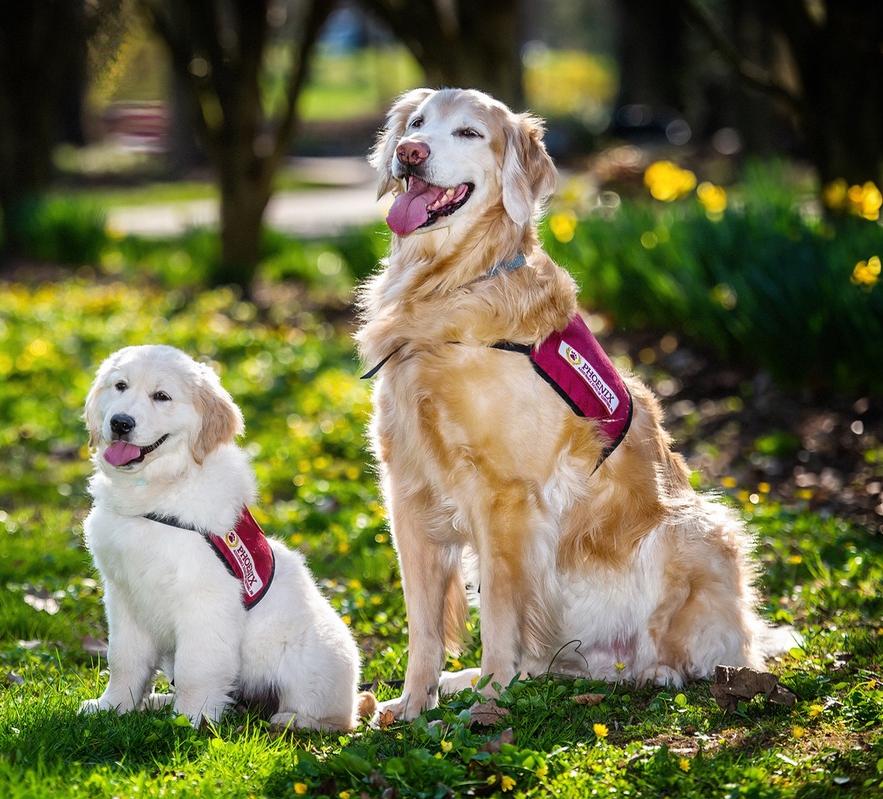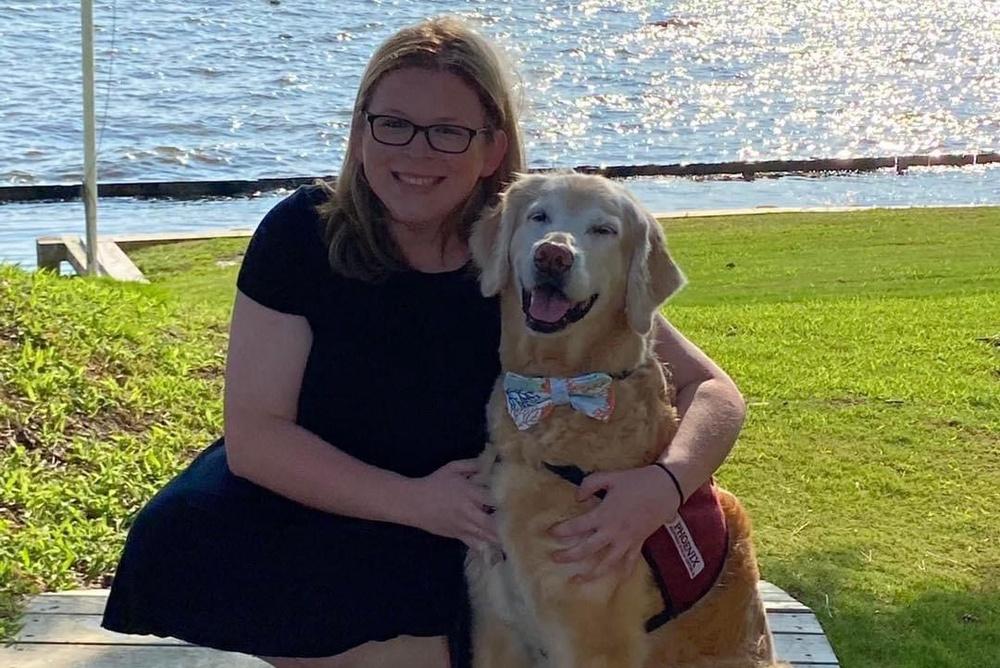 Early on, PAD focused solely on using rescue dogs, and some of the most exceptional assistance dogs are from rescues. In 2014, PAD bred their first litter of future assistance dogs, a Standard Poodle litter. This litter was shared with Paws with a Cause in Michigan and 4 Paws for Ability in Ohio. Six of eight puppies from that litter are working assistance dogs or currently in breeding programs for their program! Since then, many more litters have gone on to become great service dogs for PAD and other service dog organizations. In addition, some of these litters have produced dogs that now work in various local school districts as facility dogs!
At about 15-months-old, dogs meet individuals on waiting lists and interact with them. This special time is called "Meet The Dogs." Volunteer staff assess each interaction and take into consideration likes and dislikes of each individual when matching the future assistance dog teams. Phoenix Assistance Dogs currently has over 30 dogs in training and 57 working dogs from California to Pennsylvania. 
Phoenix Assistance Dogs could not achieve their mission without the help of PAD volunteers and support from the public. If you live in the Lititz, PA area and would like to give someone the gift of true independence, consider donating your time and opening your home to help train up a puppy! If this is not an option for you, please join 4Knines in supporting the work of this exceptional non-profit by making a donation.