March 2023 Charity Spotlight
AZ K9 Heroes
The mission of AZ K9 Heroes is to provide an exceptional quality of life
for local K9 Officers and handlers past, present, and future.
AZ K9 Heroes was founded by Barbara Bridges in 2016 after hearing about police dogs injured in the line of duty and learning about budgetary challenges facing local law enforcement. With an amazing team of regular and part-time volunteers, AZ K9 Heroes is committed to supporting law enforcement K9s and handlers in Southern Arizona. 
By turning convictions into action, the AZ K9 Heroes team raises money for much-needed equipment and for other needs not covered by departmental budgets. These items include robotics, tugs, balls, harnesses, muzzles, cameras, bite suits and sleeves, cooling armor vests, first aid kits, canine oxygen masks, bulletproof vests, and other tactical gear.
A main goal of AZ K9 Heroes is to cover medical expenses for retired K9s who receive no form of retirement benefits once they are no longer able to serve. AZ K9 Heroes believes this is the least they can do for retired K9 Officers who dedicated their lives to protect their handlers and their communities from crime. To this end, AZ K9 Heroes helps pay for pet insurance premiums to cover veterinary care for K9 Officers. At a cost of $1200 per year for each dog, much help is needed! 
With a low overhead and generous community support, 100% of all donations made to AZ K9 Heroes benefit local K9 Officers and handlers. 4Knines is a strong advocate for giving back to organizations who are serving the animal and law enforcement communities, and we hope you will join us in supporting the work of AZ K9 Heroes. There are many ways to help including fundraising, volunteer opportunities, making a purchase from their online store, or making a donation.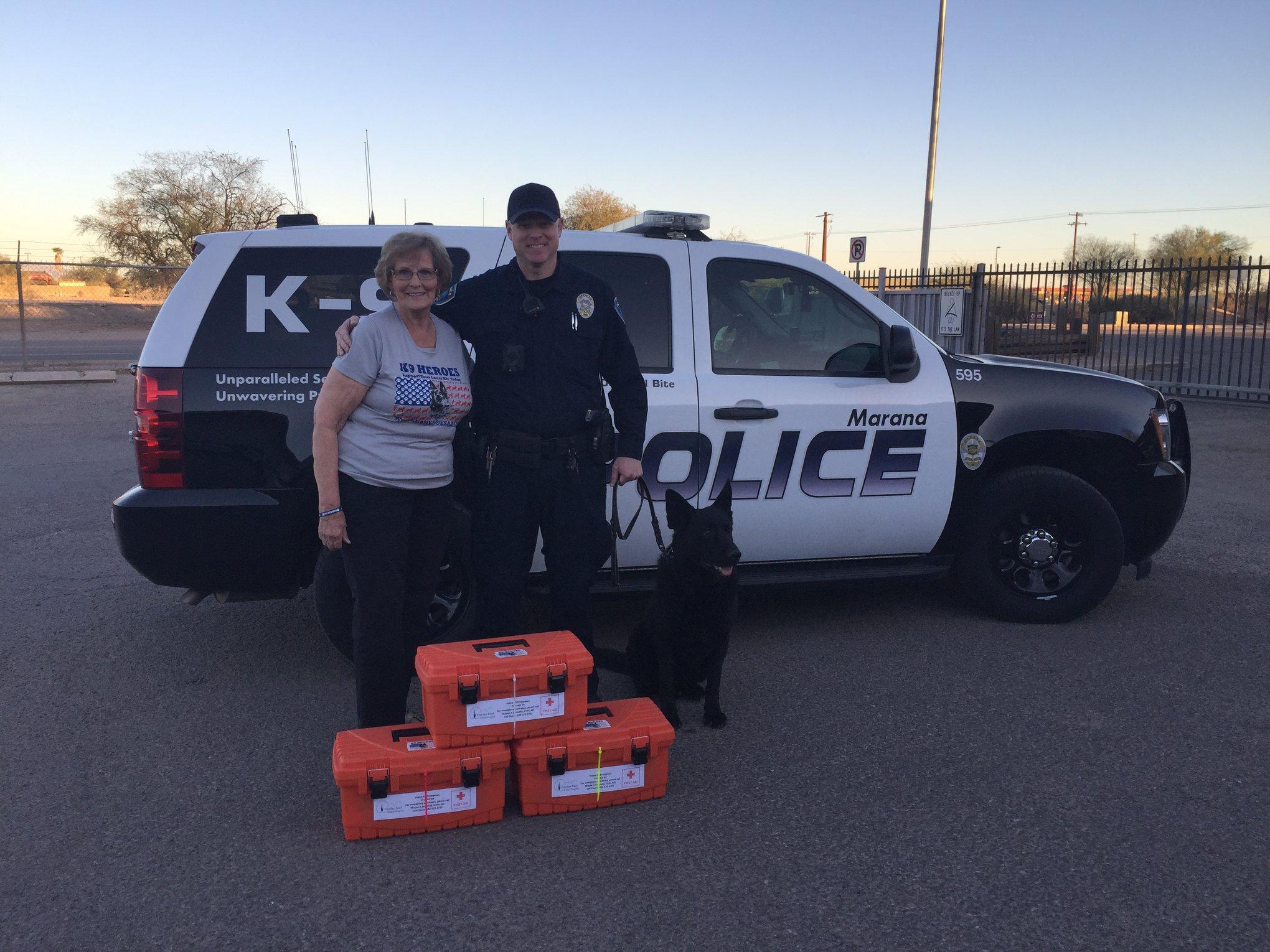 "AzK9Heroes does a fantastic job in helping law enforcement agencies around our state provide necessary equipment and support for their K9 programs. Budget cuts are never easy when reconciling needs and AzK9Heroes makes up the difference when they can. They do tremendous good with little fanfare."
(Facebook review)